Kate Carney
ARTISTIC DIRECTOR / OWNER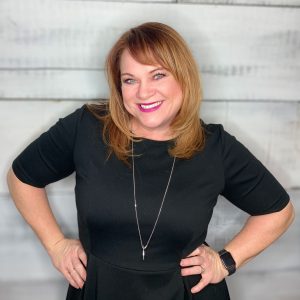 Kate originally began her career under the guidance of Angela and then flourished in her own right gaining proficiency in hair design over the last 20 years. Kate holds several industry certifications including her Masters for Cutting, Colour and Styling.
Kate found a love for long hair and up-styling when she trained under the guidance of renowned hair styling veteran, Martin Parsons.  Early on in her career, Kate travelled to California and gained a passion for international training. She has since travelled with the industry to Mexico, Paris, London, Los Angeles, Miami, Germany, Las Vegas, and Sweden. Kate loves sharing her passion for hair all over the world. Kate's talent extends even further, as an educator in styling/updos.  She is our in-house consultant and specialist for special occasion styles.
Kate's extensive knowledge and eagerness to learn sparked a desire within Angela to celebrate education as a continuing process and together they collaborated to create TRENDZ Hair Studio.