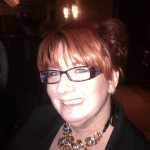 Artistic Director-Owner
Angela discovered her natural talent as a stylist in London, England while backpacking through Europe. Upon her return to Canada she spent the next 20 years building her extensive clientele.
Acknowledged early on for her talents, Angela was a constant feature as head stylist for Elizabeth's Fashions Bridal Shows over the years. This tradition continues today and now involves all of the TRENDZ talented Artistic Team. Having an established career did not keep Angela complacent and she began an education process that includes international training.
From Mexico with Kate in 2007 for her first international training event to the entire team going to Las Vegas in 2009. Along with Kate, Angela has also trained in Paris France and travelled to London, England in 2012. Angela continues to polish her skills and uses them to inspire the team at TRENDZ.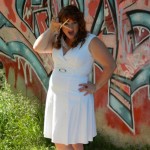 Artistic Director / Owner
Kate originally began her career under the guidance of Angela and then flourished in her own right gaining proficiency in hair design over the last 15 years. Kate holds several industry certifications including her Masters for Cutting, Colour and Styling. Kate has trained locally under the guidance of renowned hair styling veteran, Martin Parsons.
Kate has a passion for international training and it has taken her from California in 2002 to Mexico in 2007 with Angela. Kate along with Angela was happy to take the entire TRENDZ Artistic Team to Las Vegas in 2009. In 2010 Kate and Angela were inspired by Goldwell's major international class in Paris France and travelled to London, England in 2012 to continue her passion for the hair industry.
Kate's talent extends even further as an educator in styling/updos and is our in-house consultant and specialist for beautiful bridal and special occasion styles.
Kate's extensive knowledge and eagerness to learn sparked a desire within Angela to celebrate education as continuing process and together they collaborated to create TRENDZ Hair Studio.